Introducing our team...
John Crampton, Managing Director
Being an avid sport and wildlife fan, John can often be found organising his collection of fruit flies into a 4-2-3-1 formation. He is also reported  to be the original creator of every Fantasy Football competition. As MD he also has the unrivaled ability to see in 3D without the need for glasses
Ian Crampton, Sales Director
Tall and inwardly athletic, Ian was included in every football team chosen at school - if only to help put the nets up. Ian's other main role when not giving market appraisals on properties or testing smoke alarms is to reflect on how mirrors work
Thelma Williams, Office / Lettings Manager
Thelma has developed a particular method of keeping tight reins on staff within the office.....by using double sided tape on their seats. Being an original Dudley girl Thelma's best job as being a corsetier in the local cinema. When people sat in the wrong seats, Thelma's job was to shine a torch in their faces and say 'You Corsetier'
Adam Masters, Sales Manager
Adam joined the Ferndown Team directly from his previous job as a Ventriloquist act. His ability to speak without moving his lips has become a useful attribute in Estate Agency especially when a buyer makes a particularly low offer on one of his properties.
Amanda Ryley, Senior Lettings Negotiator
Amanda has a very calm influence within the office which if rumours are to be believed was borne from her earlier life as a Shaolin Monk. Her martial arts background has certainly come in useful since starting work at Ferndown Estates particularly when agreeing her annual leave.
Sharon Campbell, Lettings Negotiator
Sharon joined Ferndown Estates straight from a circus background and often admits to yearning for a return back to the 'Big top'. As a Trapeze artist we occasionally have times where Sharon has to be lured down from the roof whilst in her spangly leotard.
Joanne Valentine, Lettings Negotiator
Jo has a breadth of experience in the lettings industry and has become like a second mother to some of our longer term tenants. This does come with minor consequences on both sides following the number of times tenants come in for their pocket money and the times Jo ultimately ends up grounding them for two weeks.
Alex Pawlowski, Lettings Manager
As an experienced landlord himself of over 15 years, Alex takes great pride in being extremely precise in his work. He has taken a lot of his job skills into his other love in life.....Fine French Patisserie. The way Alex delicately handles a crème piping bag has to be seen to be believed and according to the Good Food Guide his soufflés are a particular highlight
Dawn Whelan, Lettings Clerk
Following in the footsteps of her Great Uncle, Dawn spent many of her formative years across the five continents looking and documenting exotic and rare creatures. After finding many new species of water birds in the Appalachian Mountains, Dawn was thrilled to have her favourite species of long legged waders named after her. 'The Waddling Whelan' can now be spotted in several wine bars around Solihull
John Cridge, Senior Sales Negotiator
The story goes that whilst mining for Bitcoin in the Badlands of Mexico one Summers evening, John came upon a strange lamp-like vessel which he 'felt compelled' to polish. A genie appeared and gave him one wish, to which John replied he wanted a job and career that was stress free, be widely adored, have benefit of his time and fulfil all of his personal aspirations. Outside of his role, John is currently presenting seminars as a part time careers advisor entitled 'Do not believe in Fairy Tales'
Samantha Dunne, Sales Negotiator
Samantha's passion for archaeology has found her several feet down in many trenches over the past few years scraping and profiling rare artifacts from 1000's of years ago. This has helped Sam enormously over the time she has been with Ferndown Estates in identifying foodstuffs that have been left in the company fridge.
Louise Devereux, Lettings Valuer / Negotiator
The job of the Lettings Valuer / Negotiator can be an extremely stressful position and Louise does a sterling job in updating tenants, landlords and inventory clerks alike. Louise does comment that she can spend all of her working hours talking and talking non-stop, which can prove difficult with her days off as Louise can be found in Birmingham City Centre performing as a mime artist.
David Carter, Independent Mortgage Adviser
Dave provides a critical role within the sales team in helping potential buyers secure the best finance available from the widest selection of Mortgage companies available. Whilst this may seem a complex and difficult task for many, Dave considers this role relatively straightforward after years of collecting needles from haystacks in the farmlands of Birmingham as a child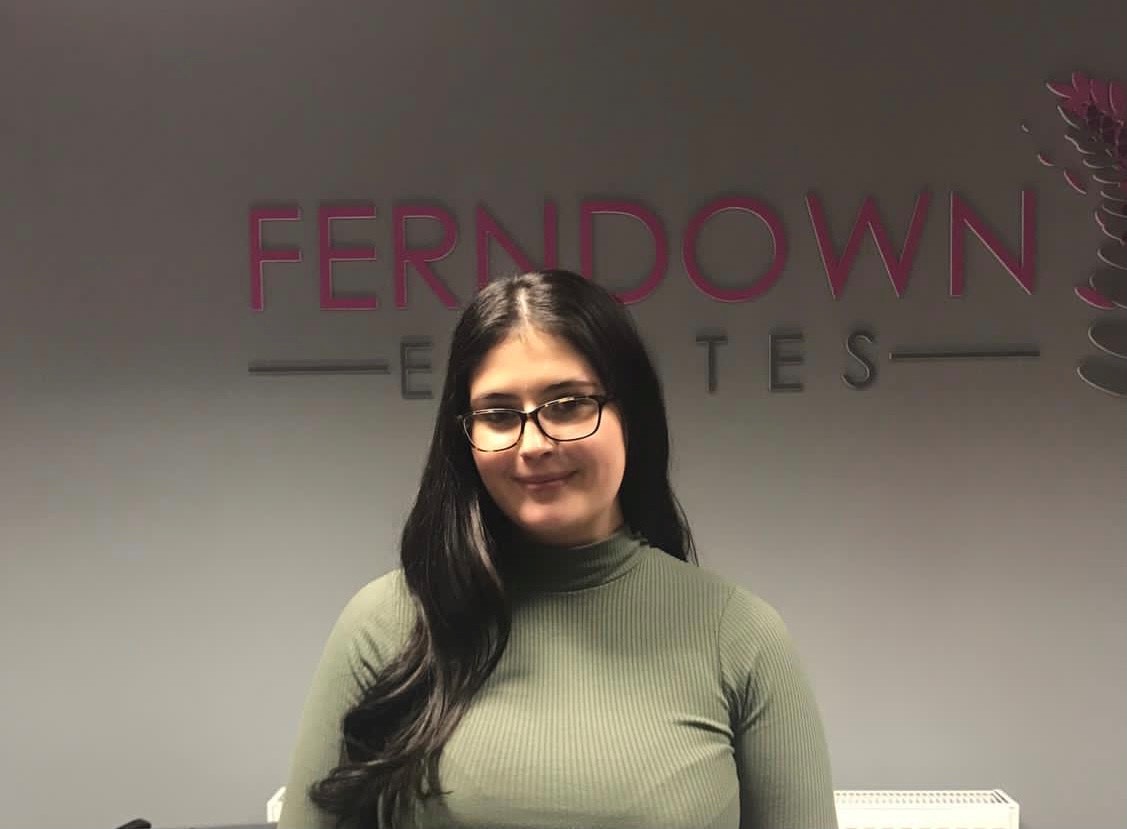 Chloe Sherrington - Sales Support and Social Media Manager
Chloe has joined the team at Ferndown following a brief spell of running a popular Karaoke Bar in Scarborough. During her interview, Chloe said whilst she had been Happy and had The Time of My Life in the world of wannabee pop stars, she would Walk 500 miles to get the job advertised and Livin' on a Prayer that she would be selected. Well Chloe….Welcome to the Jungle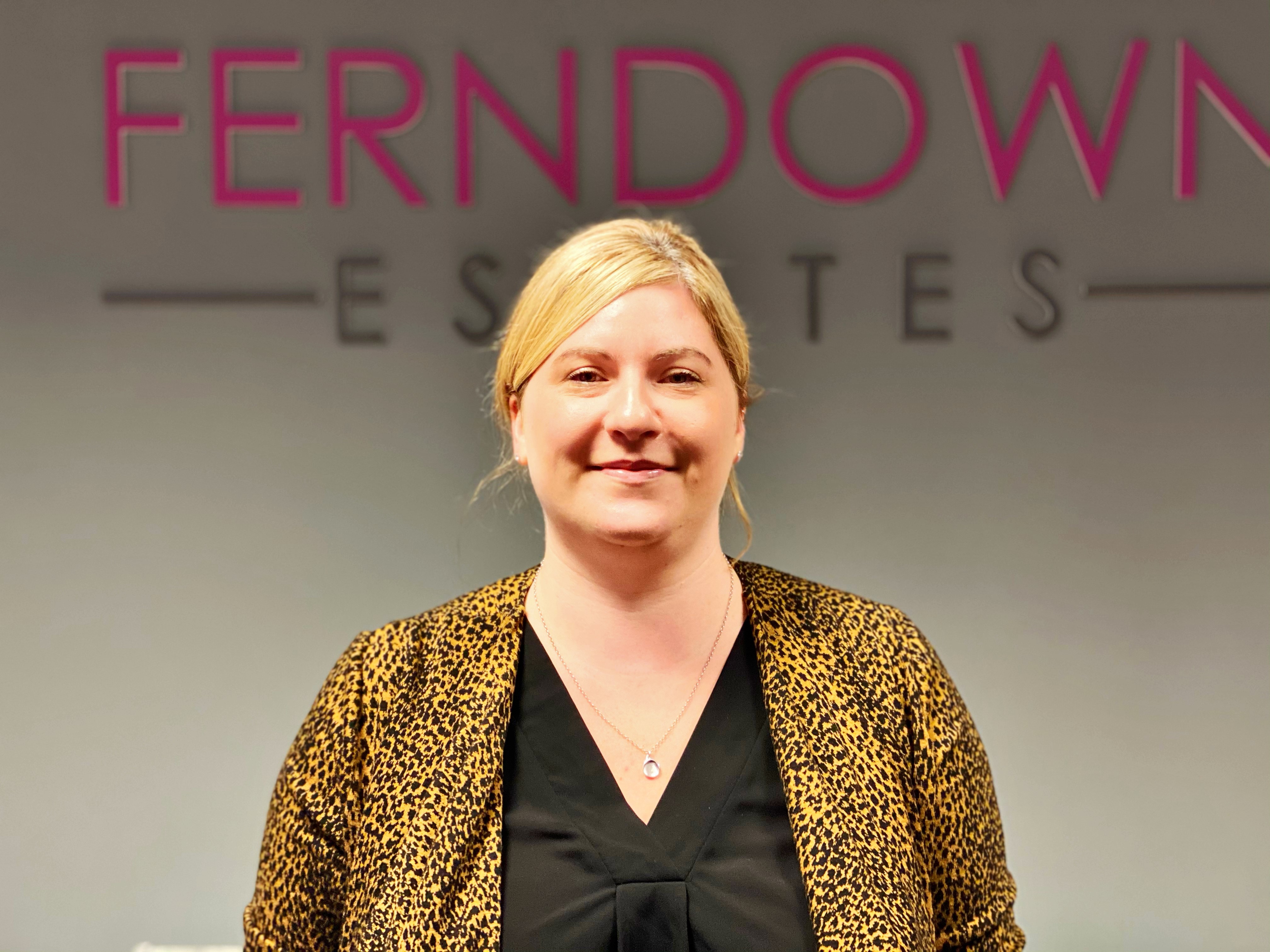 Charlotte Lees - Sales Progression Manager
Charlotte's favourite pastime of extreme escapology means that during the summer holidays, Charlotte can be found in a completely inflexible position, attached to a high wire, over a ridiculously high drop, by a length of material which is slowly unraveling until she is literally hanging by a thread. Absolutely nothing like as dangerous as doing sales progression then.......